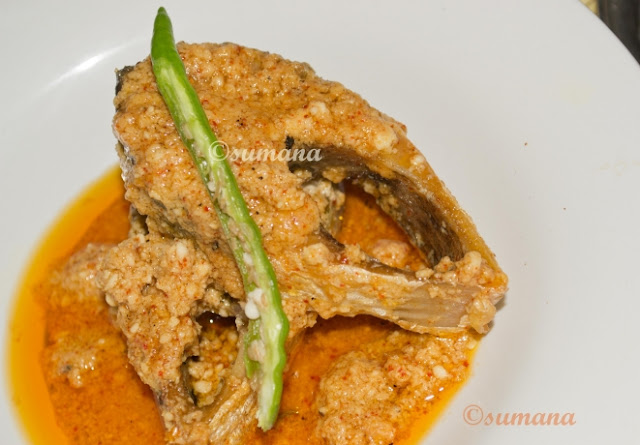 Hilsa in curd gravy
Hilsa or Ilish is the most popular fish for Bengalis. This is the national fish of Bangladesh. Bengalis wait throughout the year and look forward to the rainy season for Ilish. I think Hilsa is most popular for its aroma and taste and also very easy to cook. Nowadays Hilsa is not so pocket friendly but the positive thing is that this fish is very light weight. Learn how to cook Hilsa in curd gravy at home.
Ingredients:
Red chilli powder (optional)
Recipe:
Marinade the fish with salt and keep aside for 5 minutes. Now heat oil in a pan and put the fishes for frying. Don't fry it too much, just sauté it. Now take the fish out from heat. Add a little bit of water in the same oil, add sugar and salt. Mix well. If you want you can add a pinch of red chilli powder. Now put the fish in the gravy and add bitten curd with it in low flame. Cook for 2-3 minutes and when the gravy becomes thick take it from the heat. Garnish with green chilli.