Fish batter fry is a mouthwatering starter and is very popular in Bengal. Bengali occasions are incomplete without any form of fish fry. It can be batter fish fry, fish kabiraji, topse fry or fish cutlet. This Bengali style batter fish fry is also called "fish butter fry" for its softness. It is specially made by fillets Bhetki fish or any boneless fish. But Bhetki obviously enhances the taste. Even if you are a calorie conscious person, you will forget about calories once you taste this fish fry.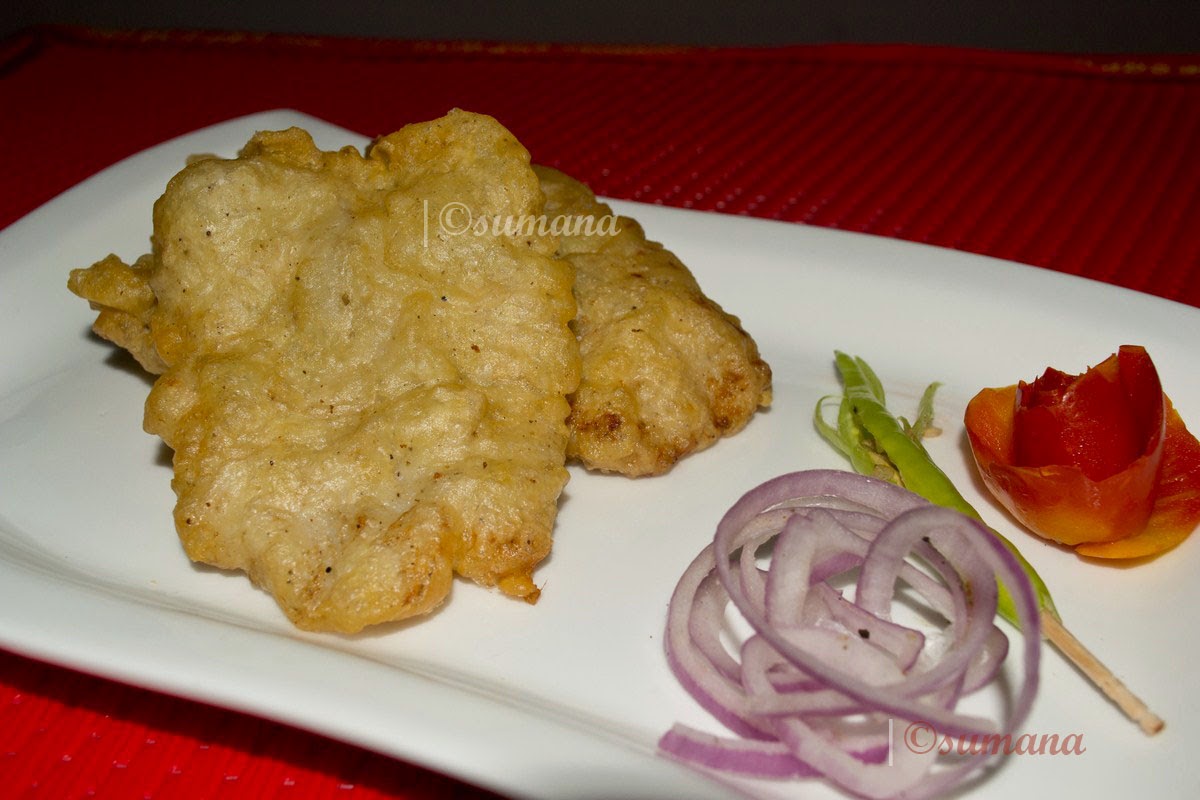 Fish Batter Fry


























Fish batter fry - ingredients:
Fish fillet
Regular flour
Cornflour
Baking powder
Soda bi curb
Ginger paste
Garlic paste
Salt
Black pepper powder
Lemon juice
White oil
Fish batter fry - recipe:
Marinate fish with lemon juice, ginger-garlic paste, salt, black pepper powder and keep aside for sometimes.
Take a bowl and make a smooth batter with regular flour, cornflour (4:1), a pinch of baking powder and a pinch of soda bi curb, salt, black pepper powder and water and keep aside for 10 minutes with cover.
Now heat oil in a deep pan. Coat the fish fillets with batter and deep fry till golden.
Fish batter fry is now ready. Serve hot with salad and ketchup.