Sandesh is one of the most popular Bengali dessert. I prepared this variety of sandesh with green peas and kalakand.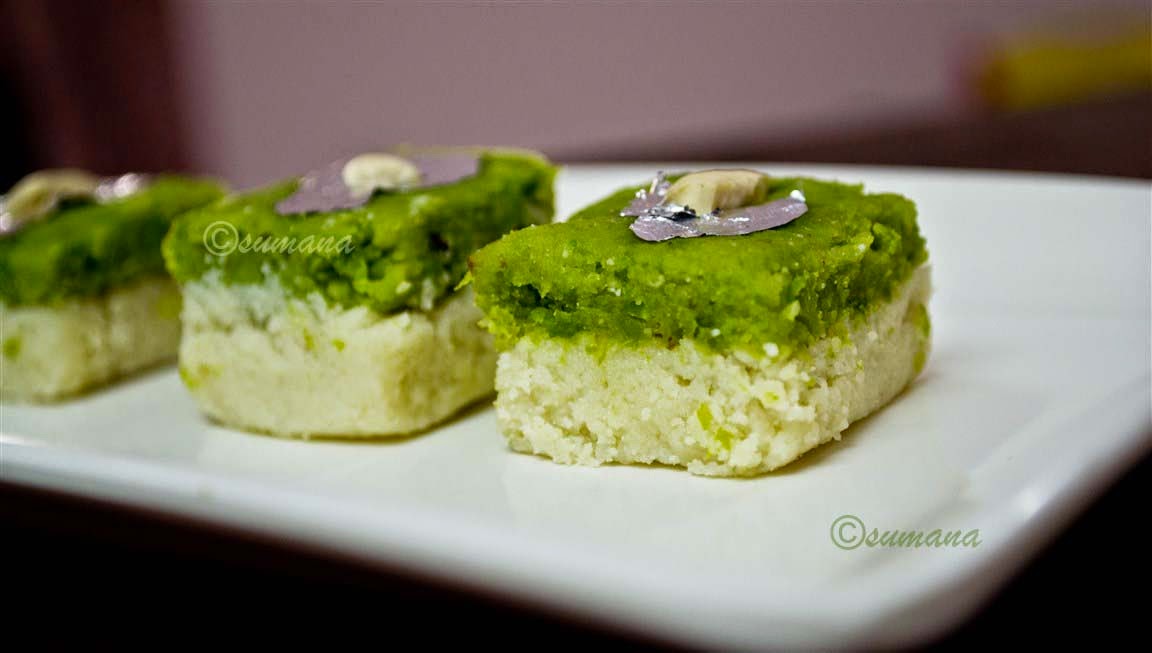 Double Decker Sandesh
Ingredients:
Green peas 200 gms
Kalakand 200 gms
Milk powder 3 tbsp
Sugar ½ cup
Green cardamom powder 1 pinch
Silver foil
Crushed cashew nuts
Recipe:
Boil the peas and make a paste.
Now take a pan in low flame and put peas paste. Stir it and add milk powder and sugar and mix it very gently in low flame. When the peas paste comes out from the pan, add green cardamom powder and mix gently. Now remove it from heat and keeps it aside.
Now take a flat plate and put the kalakand. Spread it to make a layer. Now put the peas paste above it and make a flat surface with a spatula. Now we get two layers and cut it with a sharp knife. Garnish with silver foil and cashew nuts.