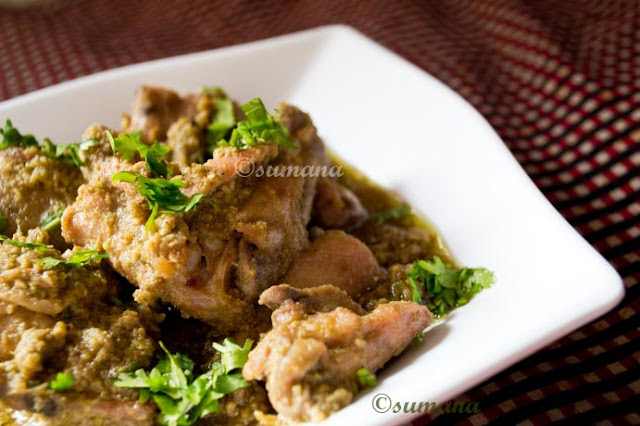 Kashmiri Yakhni


Recipe:
At first dry roast the fennel seeds and grind.
Now heat oil in a pan and add ginger paste. When you start getting a nice aroma, add fennel seeds powder and cinnamon, green cardamom and clove powder and fry it for 1-2 minutes. Now add beaten curd, little bit of water and salt. When you see bubbles in the pan, you can be sure that the spices are ready. Now add chicken. Mix well and cover with a lid and keep in low flame till the chicken is tender. Now pour it into a serving bowl and spread some chopped coriander leaves.
Serve with basmati rice, roti, salad and raita.