Gambus pil pil is a famous recipe in Spain, specially in Malaga area. This is a very simple and easy dish but very yummy. It has a rich taste of garlic, chilli and olive oil.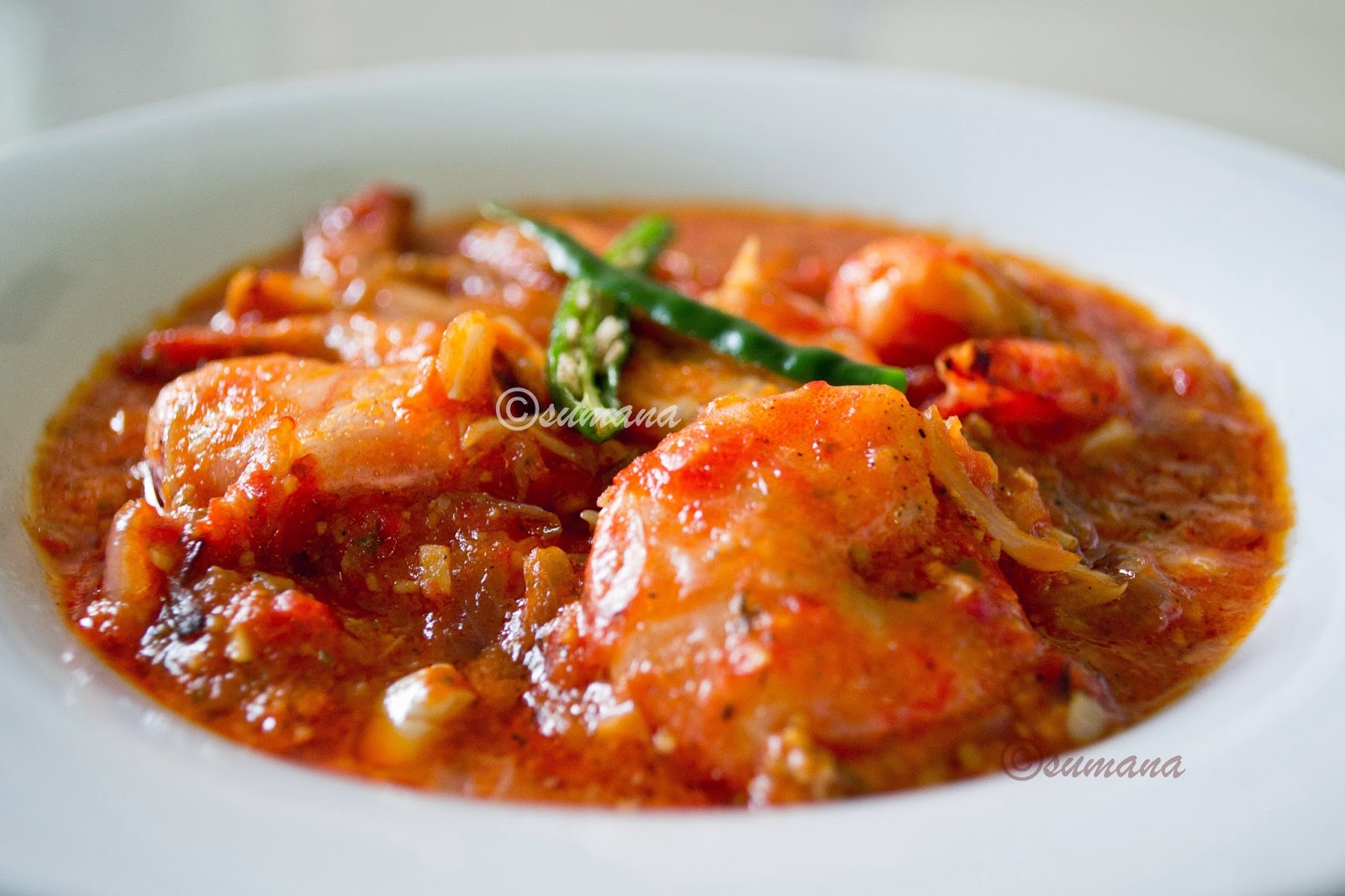 Gambus Pil Pil
Gambas pil pil - ingredients:
Medium sized prawn 12 pcs
Red bell pepper paste 2/3rd of a cup
Gambas pil pil - recipe:
Marinate the prawn with flour, salt and pepper and sauté it in butter and olive oil. Then take another pan and heat butter and olive oil altogether again. Then add chopped garlic. When it starts spreading a nice aroma, add chopped onion and sauté it. Now add red bell pepper paste, cashew nuts paste, green chilli paste and salt and stir gently. Then add fried prawn and little bit of water and wait for 2 minutes. When it becomes dry sprinkle some chopped parsley and serve hot.
Actually olive oil is preferable but I have used white oil for this recipe and taste of the dish is awesome.