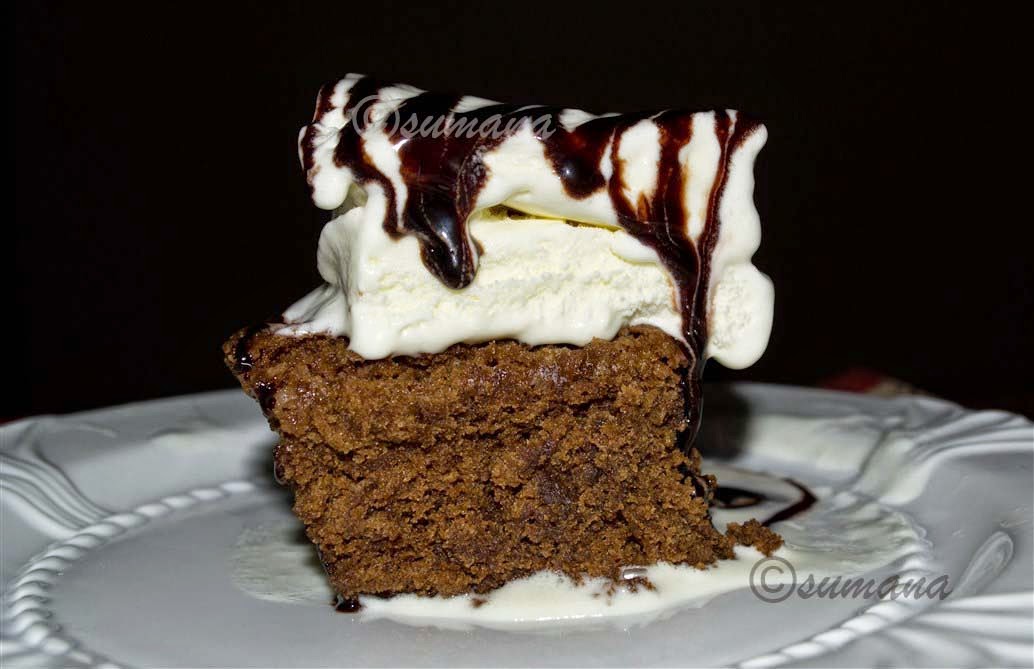 Walnut Brownie
Brownie with vanilla ice cream is one of classic dessert combination liked by almost everybody. I tried my hand in preparing walnut brownie at home.
Ingredients:
Recipe:
At first take a mixing bowl and mix coco powder, flour, powdered brown sugar and baking powder. Now add butter, egg, vanilla essence and beat well. This is the main thing of this brownie. Now take a baking dish and grease it with some butter or vegetable oil and pour the batter. Then spread some chopped walnut and press it with a spoon. Now shift it into oven at micro full power (100%) for 6 minutes.
Serve hot brownie with vanilla ice cream and spread some chocolate sauce.