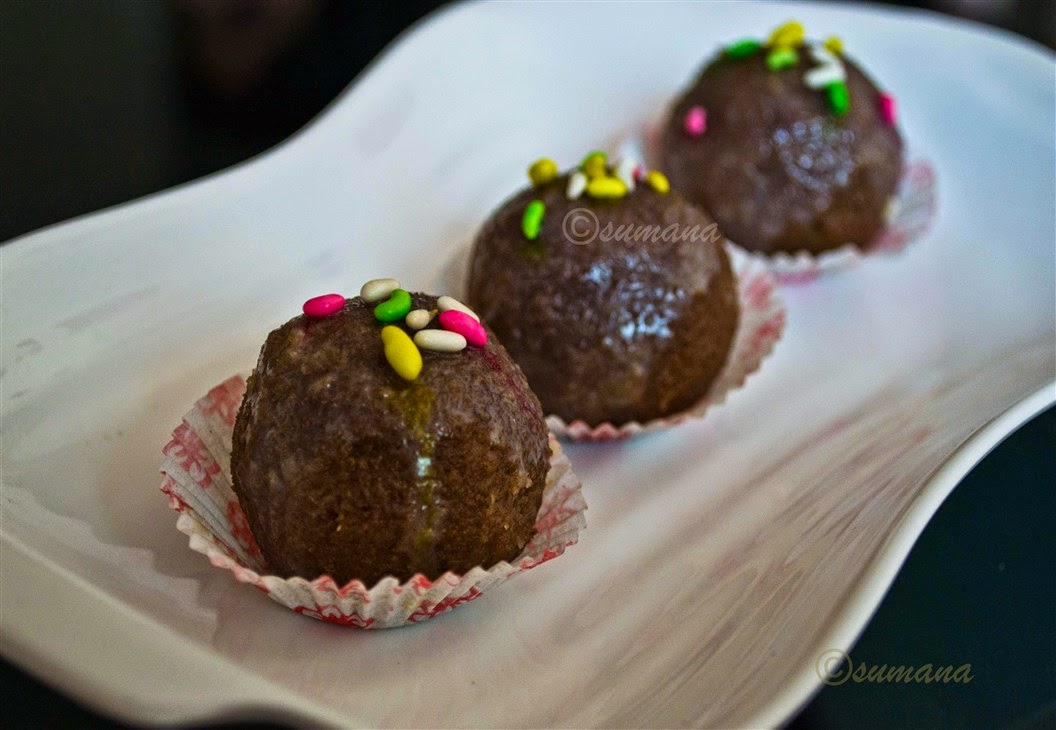 Choco Coconut Laddu
Ingredients:
Grated coconut – 3 pcs
Milk powder – 2 cups
Sugar – 1/2 cup
Chocolate powder – 3 tbsp
Green cardamom powder – 1 pinch
Paper cups
Recipe:
At first mix grated coconut, milk powder and sugar in a pan and put it in low flame. Stir well for 5 minutes and take out from flame. When it cools down to room temperature, add chocolate powder and mix very well. Keep it in freeze for 2 hrs. Take out from freeze and form laddu.