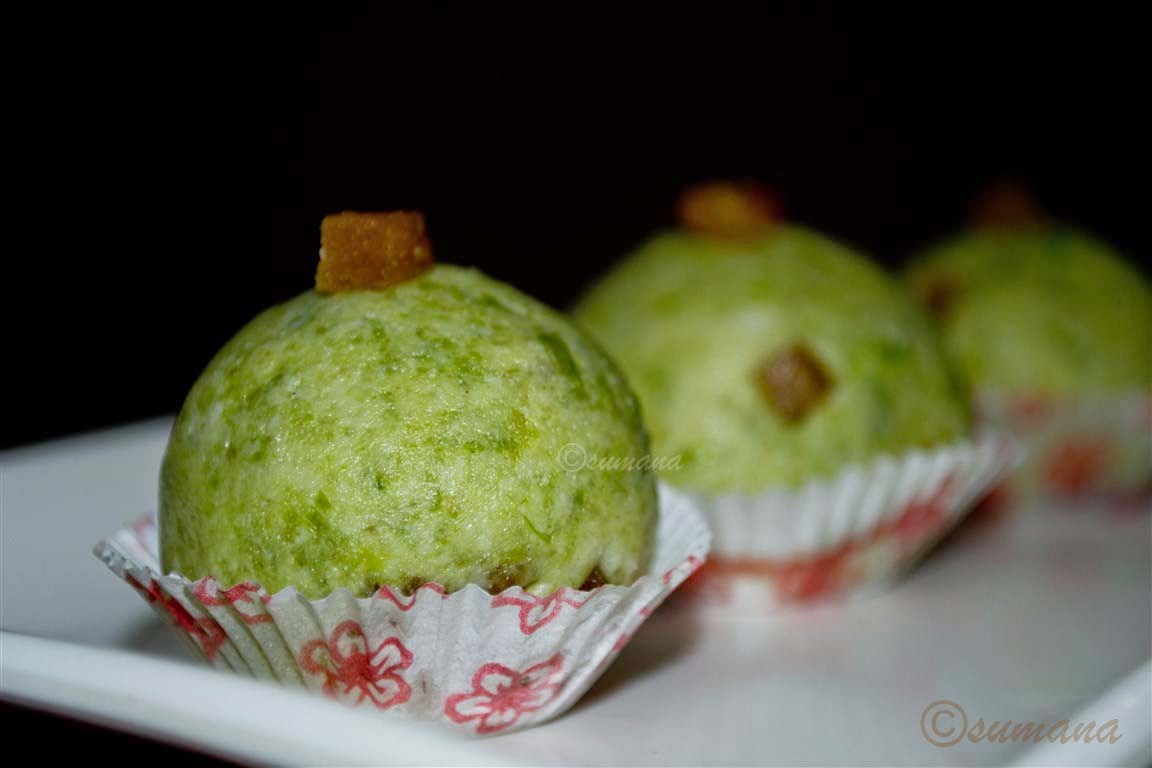 Green Peas Sandesh
Ingredients:
Green peas – 200 gm
Kalakand - 200 gms
Milk powder - 3 tbsp
Chopped mango papad - 2/3cup
Sugar - ½ cup
Green cardamom powder - 1 pinch
Paper cups
Recipe:
Boil the peas and make a paste.
Now take a pan in low flame and put peas paste. Stir it and add milk powder and sugar and mix it very gently in low flame. When the peas paste is separated from the pan add green cardamom powder mix gently. Remove it from heat and keep aside.
Now take a mixing bowl and mix kalakand, chopped mango papad and peas paste which you made. Mix it very gently and make a smooth paste. Prepare various shapes from this dough and keep in paper cups.