Bread roll is an easy evening snacks recipe. Team this up with a hot cup of tea or coffee. Bread rolls are basically stuffed with potato fillings and deep fried with a gram flour coating for a quick munchy bite of evening snacks. Learn this easy bread rolls recipe to win a quick round of applause at your evening adda.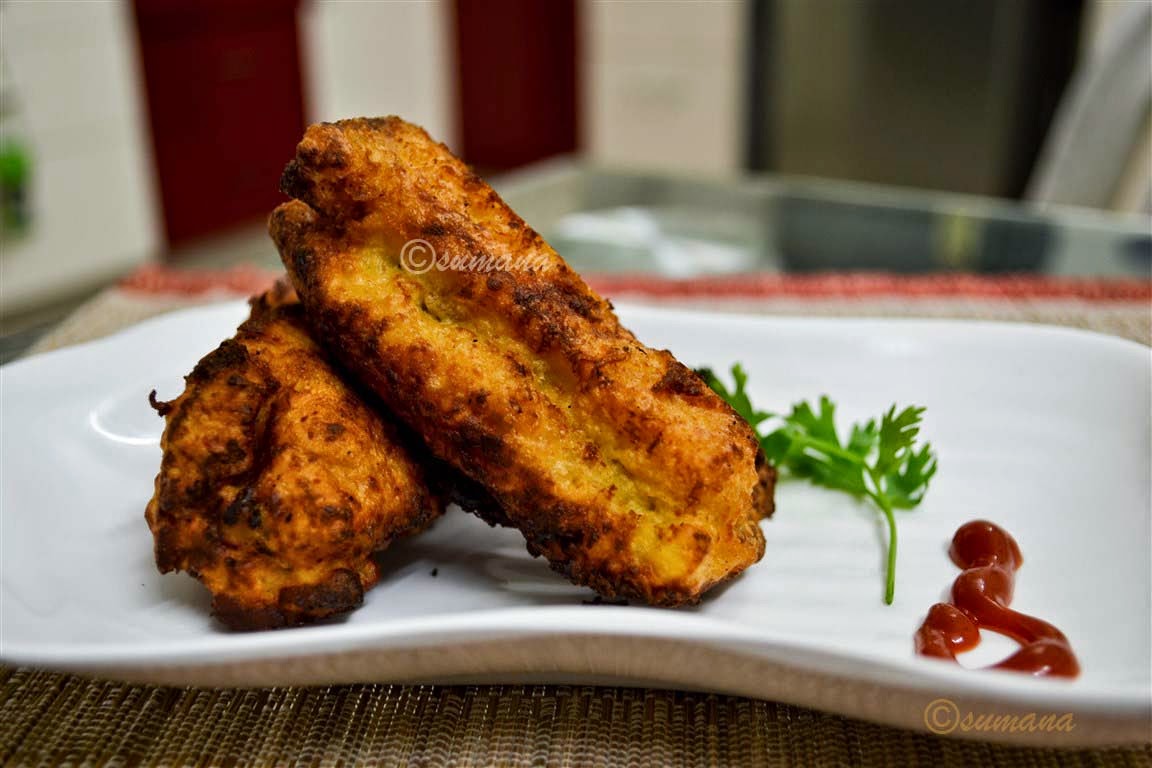 Bread Roll
Ingredients:
Bread without side
Boiled potato – 1 medium
Boiled green peas – 1 tbsp
Finely chopped tomato – 1 tbsp
Roughly chopped onion – 1 tbsp
Grated ginger – 1 tsp
Chopped green chilli
Chopped coriander leaves – 1 tbsp
Turmeric powder – 1 pinch
Red chilli powder (optional)
Garam masala powder ½ tsp
Gram flour – 1 cup
Salt
White oil
Recipe:
At first smash the boiled potato and mix with green peas.
Then heat 1 tbsp oil in a pan and put chopped onion and sauté it. Then add grated ginger and chopped tomato and fry it for 1-2 minutes. Then add a pinch of turmeric powder and red chilli powder (optional) and mix. Then add smashed potato and salt and mix it very gently. Now add chopped green chilli and coriander leaves. At last sprinkle some garam masala powder and remove from gas. Your stuffing is now ready.
Now take a bowl and mix gram flour, salt and water to make a smooth batter.
Damp your palm and take a bread slice and as a result the bread slice will be slightly damped. Then take 1 spoon of stuffing and place it in the middle of the bread slice and fold the slice. Now deep it into the batter and deep fry till golden.
Serve as evening snacks with tomato ketchup.