Kerala chicken stew or

nadan kozhi

stew is a very traditional dish as well as Sunday special dish of southern Kerala. This stew is basically made by

co
conut milk
and served in
breakfast
. Nadan kozhi stew is one of the favorite dishes to Syrian Christian community of Kerala.
This dish is made by fresh coconut milk. But nowadays preparing fresh coconut milk is very difficult for us because it is a time consuming process. So you can use readymade coconut milk. Even I have used this. But obviously fresh coconut milk has a natural flavour which enhances the taste. As nadan kozhi stew is a Keralian recipe, generally coconut oil is used.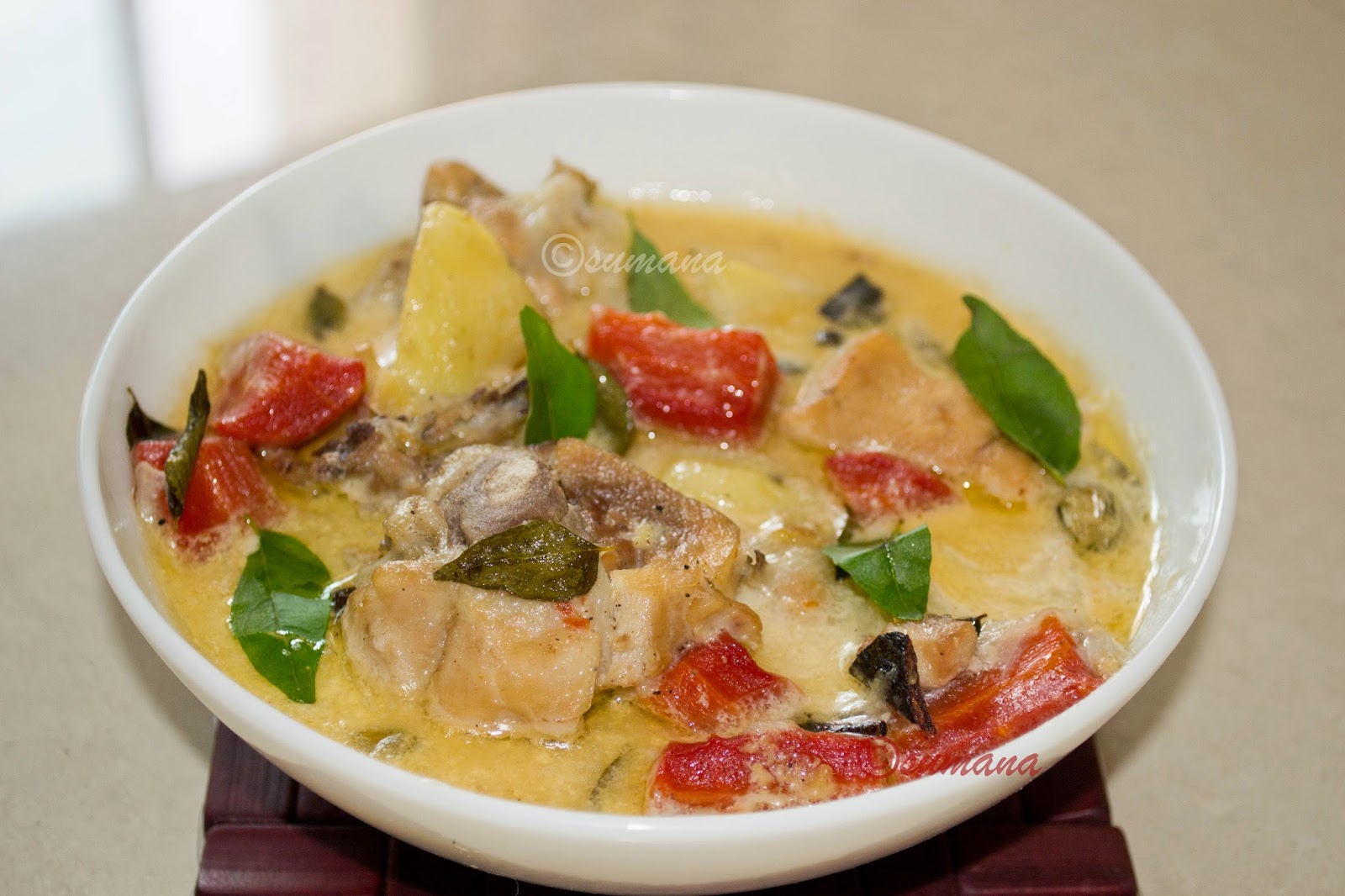 Keralian Chicken Stew or Nadan Kozhi Stew
Ingredients required for Nadan kozhi stew:
Medium chicken pieces – 400 gms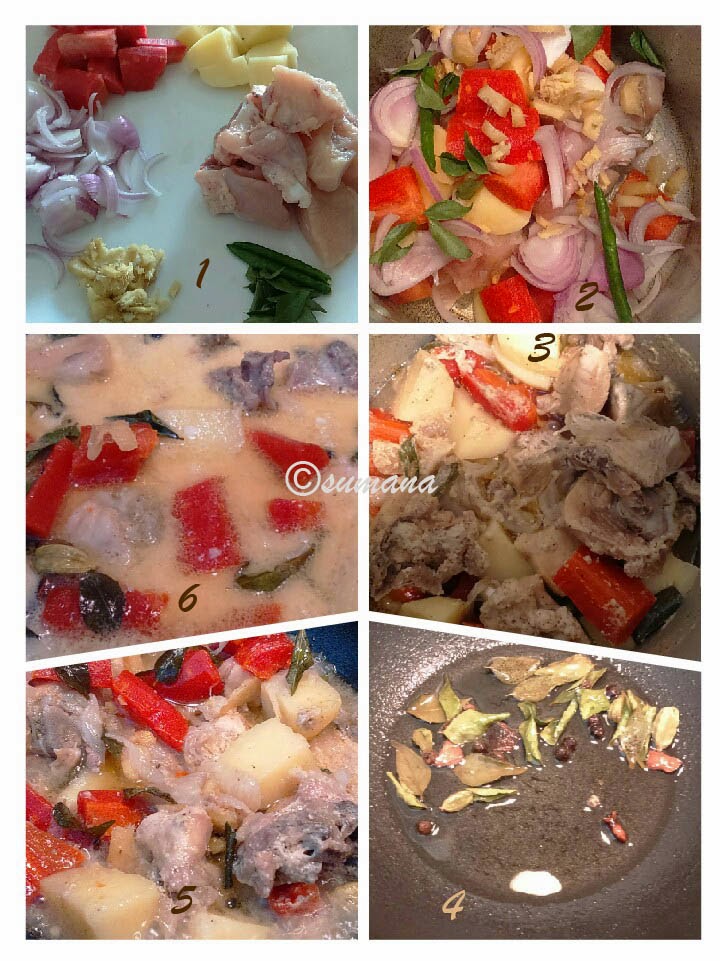 Steps of Keralian Chicken Stew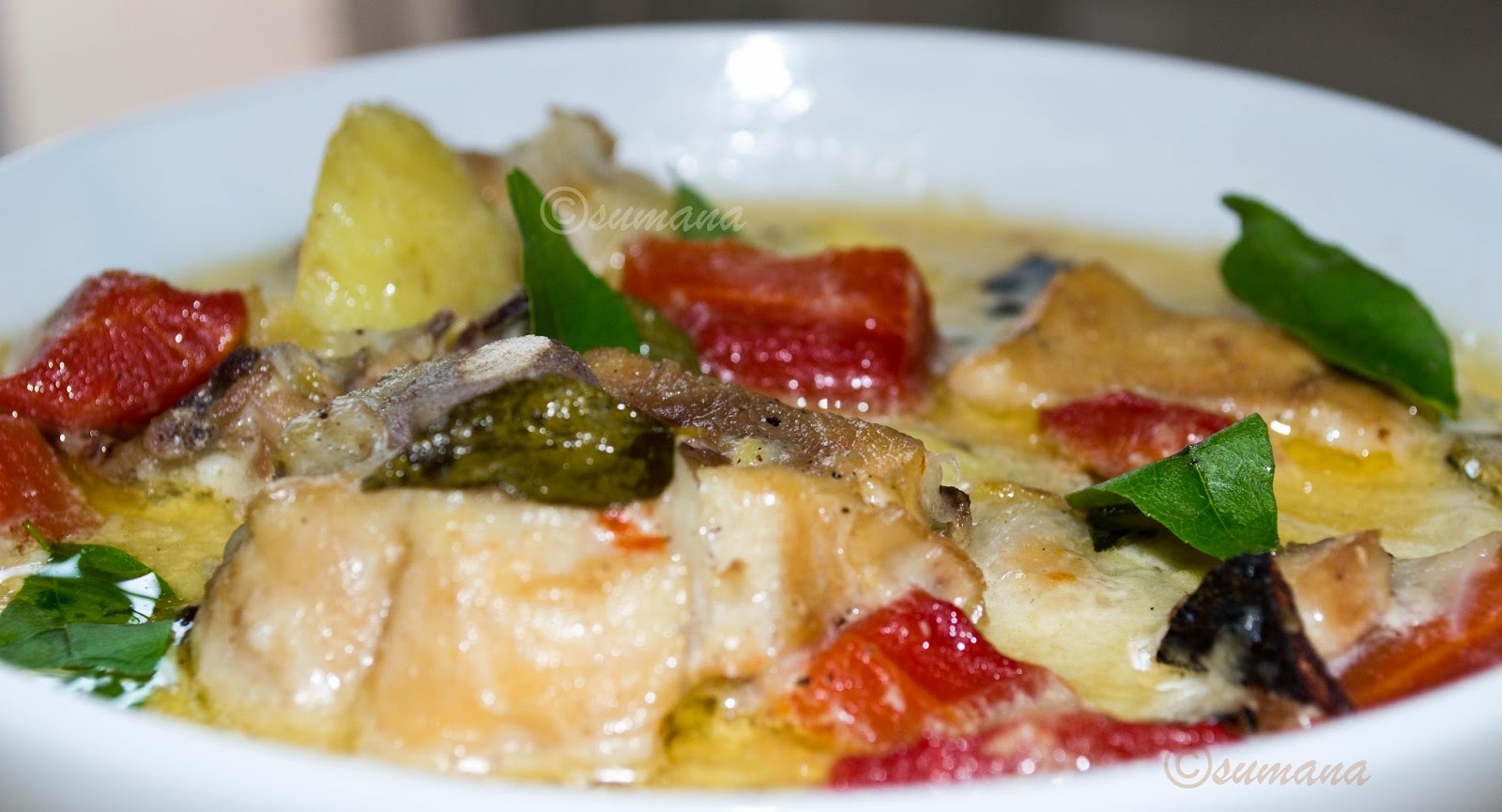 Nadan Kozhi Stew
How to prepare Nadan kozhi stew :
Cut all vegetables into small pieces. Please make the vegetables in similar shape and size.
Now take a pressure cooker and put 1 tbsp oil and heat it. Then add sliced onion, chopped ginger, green chilli, 8-10 curry leaves, chicken and vegetables. Add 1 tsp pepper powder, 1 tsp vinegar, salt and just 1 pinch of sugar. Sugar gives you a balanced taste of vinegar, salt and coconut milk. Put ½ cup coconut milk and cover the cooker with a lid. Wait for 2 whistles.
Then heat 1 tbsp oil in a pan and put all whole spices like green cardamom, cinnamon, cloves and 8-10 curry leaves. Wait some moments and when you start getting some aroma of spices add the boiled chicken and vegetables. Then add 1 cup coconut milk and cook for 2-3 minutes.
Garnish with fresh curry leaves. Serve hot with roti, bread, appam as well as rice.