Fish kaviraji cutlet is a very mouthwatering snack and is very popular in
Bengal
. Actually Bengali occasions are incomplete without any form of fish fry. It can be better fish fry, fish kabiraji, topse fry or fish cutlet. This Bengali style fish fry is called
Fish Kabiraji Cutlet
. This cutlet has a specialty that is the cutlet is wrapped by egg which is very crunchy and has no specific shape. It is specially made by fillets of
Bhetki fish
or any boneless fish. But obviously nothing compares the taste of Bhetki. Even if you are a calorie conscious person, you will forget about calories once you taste this kabiraji cutlet.
This type cutlet is crispy but not very hard like other type of cutlets. This is a medium version of fish batter fry and fish cutlet.
When I was child I had tasted it for the first time in a marriage ceremony. After that I have tried it so many times in various occasions but still, the first tried kabiraji is very nostalgic to me for its taste. I am a fish lover like other Bengali. I love every types of fish preparation but fish kabiraji is very special. The aromas of fish fry attracts me so much that wherever and whenever I get the aroma, I start filling hungry.
J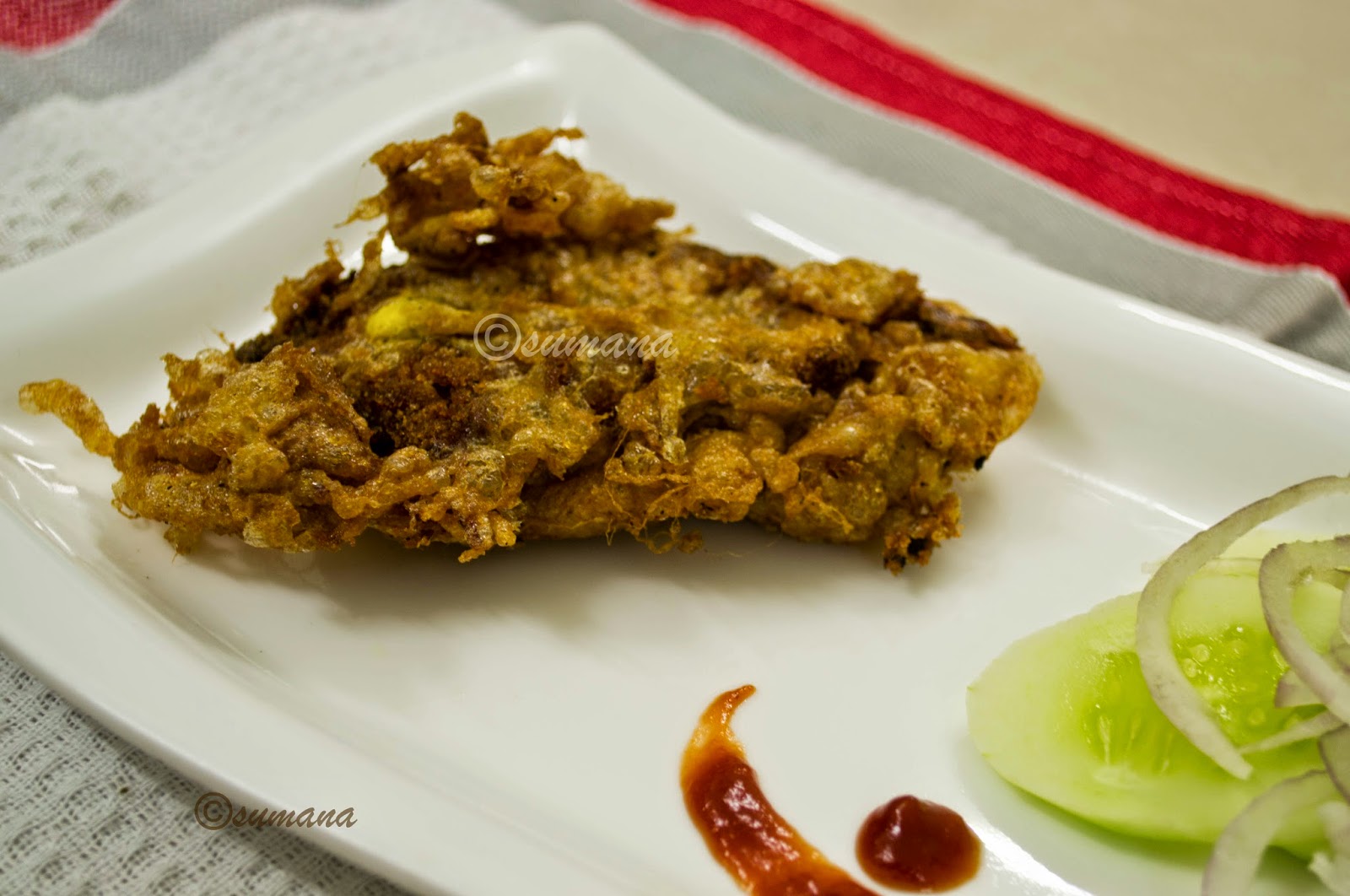 Fish Kabiraji Cutlet
Ingredients for fish kabiraji:
How to make fish kabiraji:
Marinate the fish lemon juice, onion paste, ginger-garlic paste, pepper powder and salt. Keep aside for sometimes like 30-45 minutes.
Now take a flat plate and spread the bread crumbs. Then coat the fish fillets one by one and keep aside.
Take a bowl and beat one egg with salt, pepper powder and a pinch of soda bai carb.
Heat a wok and take enough oil to deep fry.
Now put a fish into the hot oil and fry it. When the colour is changed, spread some beaten egg with your fingers or a spoon. As a result you will see that your cutlet will get a wrapper. Many bubbles will form due to egg. Flip off the cutlet with a spatula and spread some egg in same way on the other side. When this egg portion turns golden, remove from the oil and keep it on a paper napkin. Then serve it with some green salad and tomato ketch up or kasundi (a Bengali style mustard sauce).
Sometimes I have seen some recipe with rice flour instead of egg. But I have never tried it. This is the other way to make crispy kabiraji. But somehow I think that rice powder cannot give same crispiness like egg. And obviously this is my own opinion.