Chicken vindaloo is a Goanese recipe. This Indian chicken curry recipe is very hot and spicy.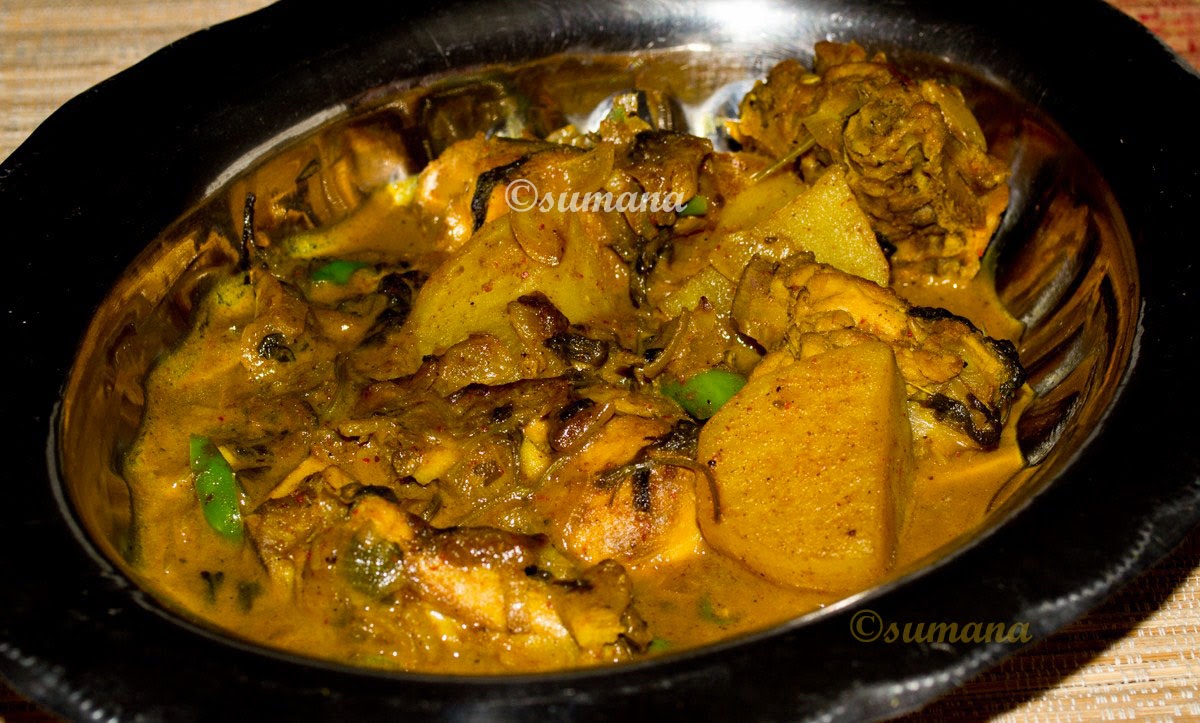 Chicken Vindaloo
Chicken Vindaloo – Ingredients:
Chicken - medium pieces
Potato - medium pieces
Salt
Chopped coriander leaves
Chopped green chilli
sliced onion
Garlic paste
Red chilli powder
Vinegar
Green cardamom powder
Cumin powder
Turmeric powder
White oil

Chicken Vindaloo – recipe:
Take all spices in a bowl with vinegar and make a paste. In a pan heat oil and add onion. Fry it till golden brown. Add chopped coriander leaves and the spice paste and fry it for 1-2 minutes. Then add chicken and salt and stir well till oil is separated from the chicken. Now add potato, green chilli and add water. Keep this in low flame with cover till the chicken is tender.
Serve hot with rice. You can also use ghee in place of white oil.