Patishapta is a dessert item of Bengali cuisine. It is made by flour, coconut and dates jaggery. It is an Indian pancake and very mouth watering. This looks like famous South Indian dish Dosa. Sometimes it is made by rice flour and rawa with the stuffing being made of coconut. But me and my family like Patishapta made by flour with the stuffing being made from coconut and dates jaggery. We also like the stuffing made by kheer or Sandesh. In that case coconut is not required.
For Bengalis, Patishapta is a form of Pitha and forms an integral part of Poush Sankranti festival. The festival is incomplete without eating yummy dessert.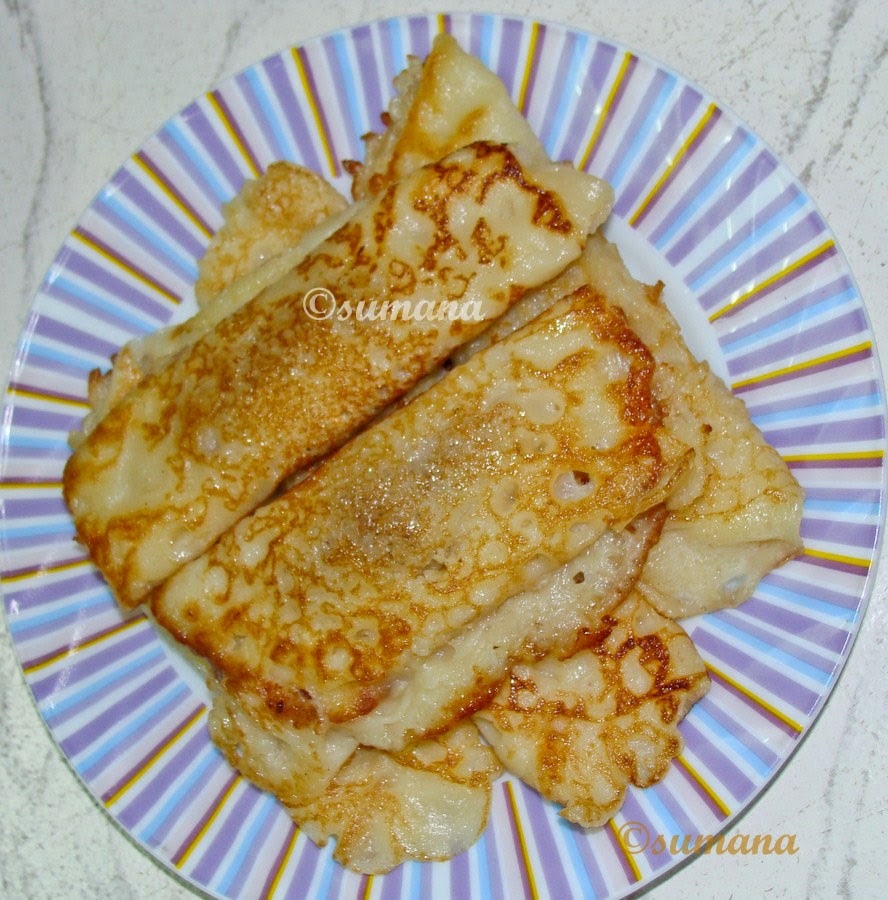 Patishapta
Patishapta recipe:
Patishapta - Ingredients:
All purpose flour- 1 cup
White oil – 3 tbsp
Sugar – 1 tsp
Milk
Grated coconut – ½ cup
Dates jaggery – ¼ cup
White oil or ghee (for greasing)
How to make Patishapta:
At first mix grated coconut and ¼ cup dates jaggery in a pan and put it in low flame. Stir well for 5 minutes and take out from flame. Stuffing of Patishapta is now ready. Keep it aside.
Now, in a bowl take flour, 3 tbsp white oil and sugar. Mix it gently with sufficient milk and make a medium smooth batter.
Then take a flat pan and a medium size spoon. Grease the pan with white oil and pour a full spoon of batter and spread it like pancake. After that, keep a spoon full of coconut mixture on the pancake, wait for a few moments so that the batter is set and cook till the pancake turns golden. Then fold it and take out from flame.
Your Patishapta is now ready. Serve it cold or hot, whatever you like.