Aloorr dum is one of the most popular side dish for Bengalis complementing Luchi (puri). This alur dom is prepared with baby potato and complement motorshutir kochuri (puri stuffed with green peas). This tastes best in winter s you get fresh new potatoes and green peas.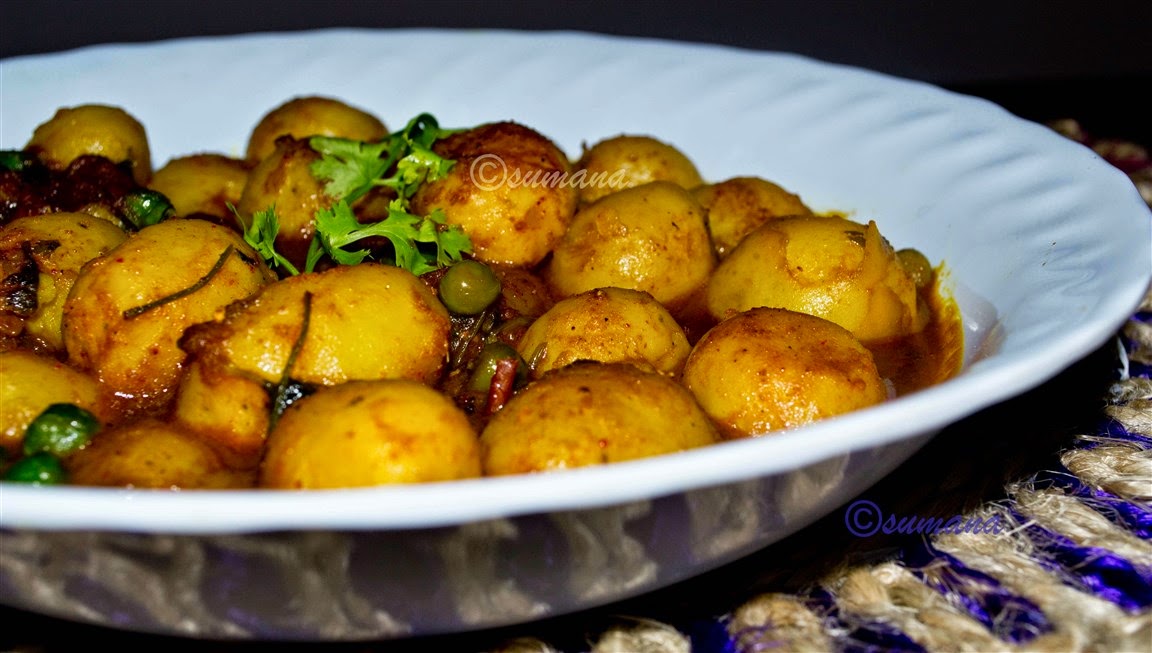 Aloor Dum
Ingredients:
Kashmiri red chilli powder
Chopped coriander leaves – 1 cup
Recipe:
Boil the potatoes with skin with a pinch of salt. When it cools down to room temperature peel the skin. Salt helps to remove the skin easily.
Heat oil in a pan and put cumin seeds. Add chopped tomatoes. When the tomato is half cooked add ginger paste and green chili paste. Add the green peas and stir well. Add turmeric powder, chilli powder, a pinch of sugar and salt and mix well. Now add the boiled and potatoes. Add 3/4th cup of chopped coriander leaves. Add a little bit of water. After a few minutes when the water dries up remove from flame.