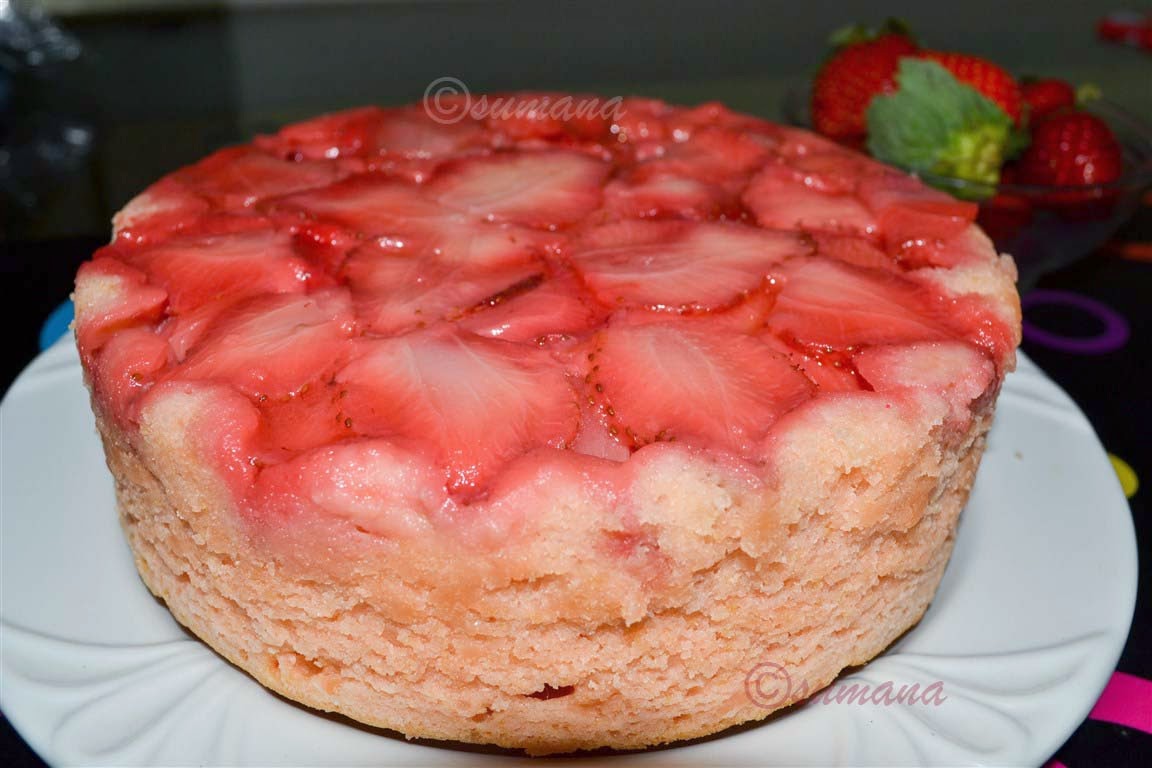 Upside Down Strawberry Cake
Ingredients:
Regular flour – 1 cup
White oil – ½ cup
Sliced strawberry – 1 cup
Sugar – ½ cup
Baking powder – 1 tsp
Egg – 2
Strawberry essence – few drops
Recipe:
At first grind sugar to make sugar powder.
Take a mixing bowl and mix 1 cup of regular flour and 1tsp baking powder.
Now take another mixing bowl and put oil and powder sugar and beat well. Its good to use a beater. Then add eggs and beat well. When it starts looking floppy add strawberry essence and coulour (optional), flour and mix well with a spatula. This mixing is most important step to make a good cake. It is called fold and the movement should be on the same side (clockwise or anticlockwise).
Now grease the cake mold and make a layer with fresh sliced strawberry. Gently pour the batter in the mold above the layer of strawberry slices. Place it into preheated oven in convection mode at 180c for 20 – 25 minutes.
After hearing the beep sound, take a toothpick and gently prick the cake from top. If the toothpick comes out clean this indicates that your upside down cake is ready.
Now turn over the cake on a plate. As a result the strawberry layer will come on top. This is the specialty of upside down cake; the bottom side will come on top unlike other cakes.