Tempura prawn
Tempura prawn is a quick and easy to cook starter. This yummy starter is really good for party and it literally takes five minutes. The main feature of tempura prawn is that the batter is prepared with soda water.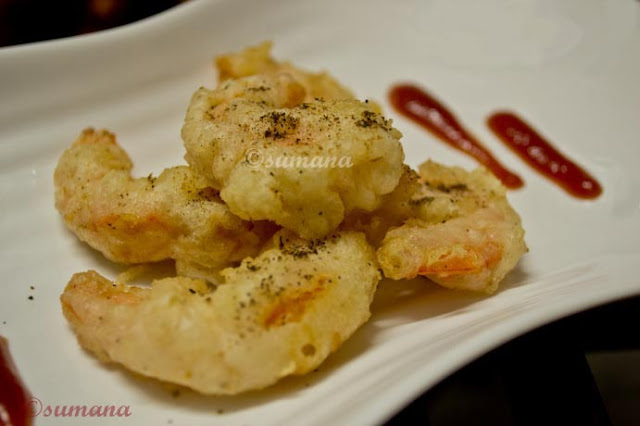 Tempura prawn
Ingredients:
Recipe:
At first remove shells from the prawns. If you wish, you can keep the tail. Then de-vain it.
In a bowl take soda water and egg and beat it well. When it is whipped add same amount of regular flour and corn flour. Add salt and pepper powder. Beat them well and make a smooth batter.
Heat oil in a deep pan. Dip the prawns into batter one by one and deep fry it till golden (2-3 minutes).
Serve hot with sweet and sour sauce.