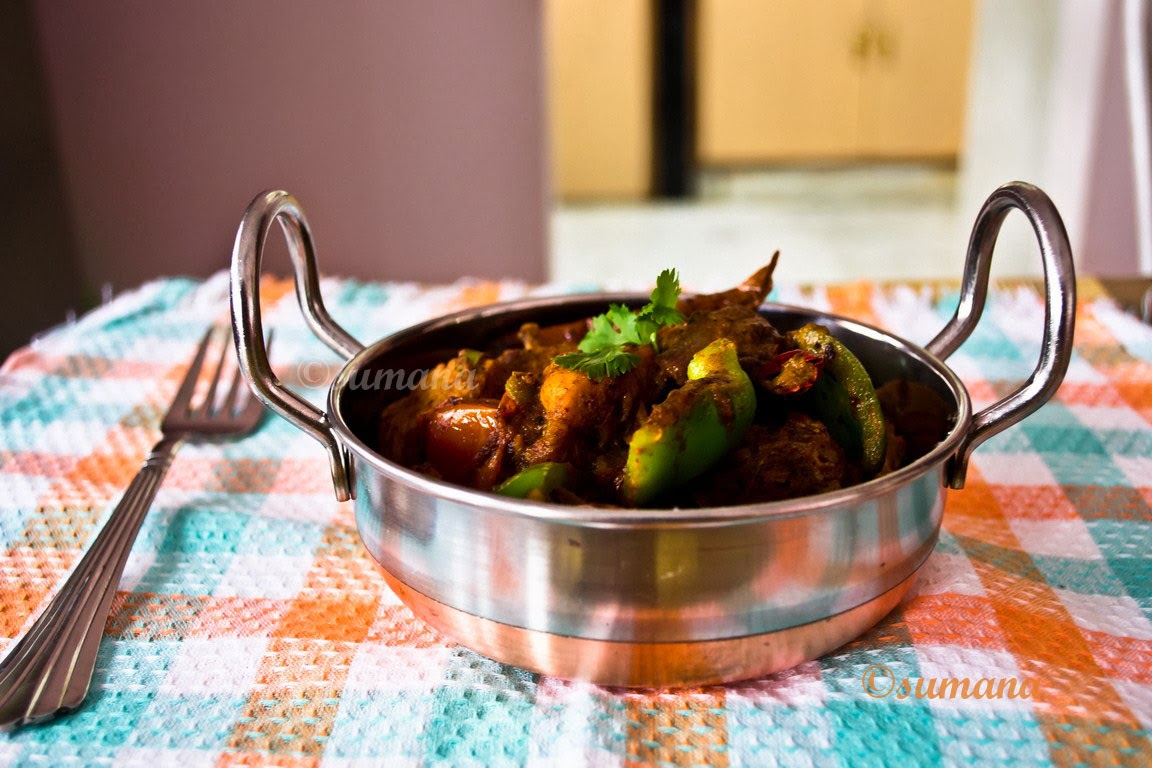 Kadai Chicken


Kadai Chicken is a spicy side dish from Punjab. Though this chicken curry is now served in every restaurant in India, this is especially popular in road side Punjabi dhabas. The name "Kadai Chicken" came from the vessel it is cooked in - the wok, also known as kadai, kadhai or karahi. This absolute delicacy is irresistible with rotis or parathas. Learn how to cook kadai chicken (or kadhai chicken) at home from the following recipe.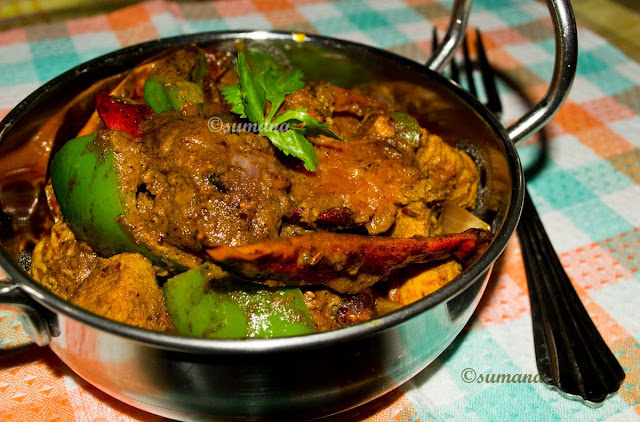 Kadai Chicken
Kadai Chicken - Ingredients:
Medium pieces chicken
Ginger paste
Garlic paste
Turmeric powder
Red chilli powder
Cumin powder
Lemon juice
Tomato puree
Dry roasted chilli and cumin powder
Salt
Sugar
Chopped green chilli
Onion
Capsicum
Tomato without pulp
Dry red chilli
Mustard oil
Kadai Chicken - Preparation:
Cut onion, capsicum and tomato into square pieces.
Heat oil in a wok and put little bit of sugar.
When it is caramelized add ginger- garlic paste, red chilli powder and turmeric powder.
Stir well and add chicken pieces.
Stir it and add cumin powder and tomato puree.
Keep stirring continuously and add a little bit water and cover it.
After a few minutes add lemon juice and salt and keep it in low flame.
Take another pan and put dry red chilli and add square cut vegetables, chopped green chilli and dry roasted spices and toss it gently.
Then add this into the chicken and mix it.
Your home made kadai chicken is now ready. Serve hot with roti or paratha.