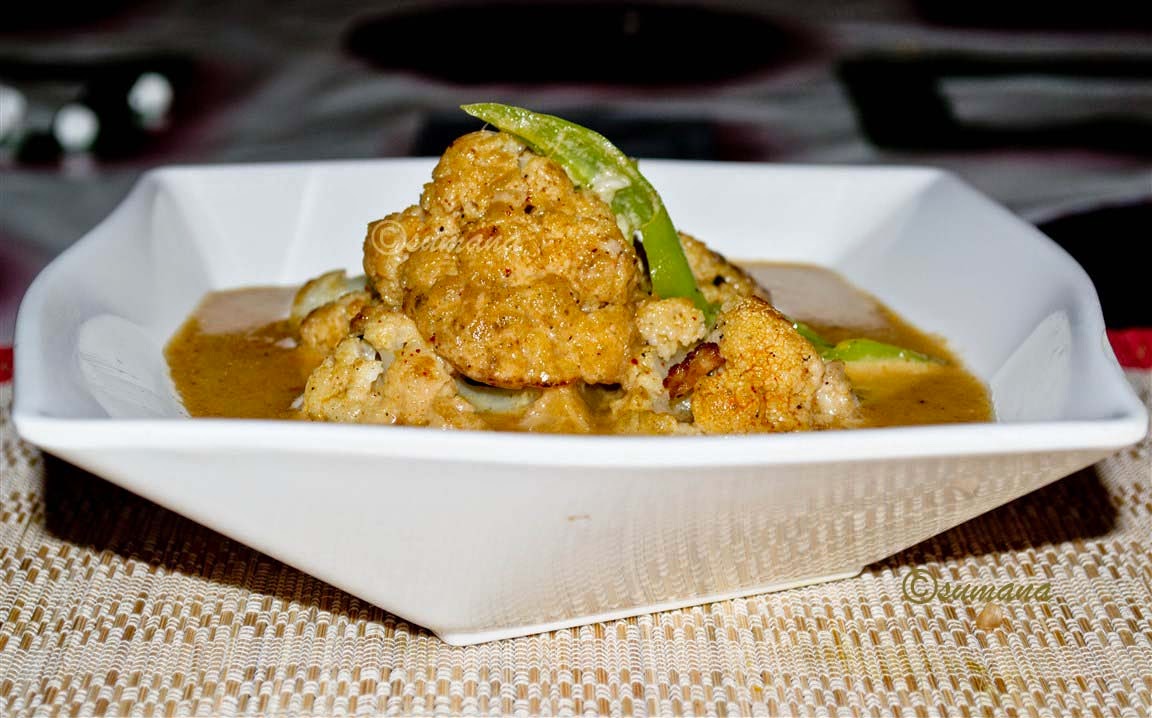 Gobi Malai


Ingredients:
Recipe:
Cut cauliflower into florets and boil it for 5-6 minutes. Strain the water and keep aside.
Now heat 2 tbsp oil in a pan and fry the boiled cauliflower. When it turns golden, remove from heat and keep aside.
Then put all whole spices. After ½ minute add ginger paste. Fry it for 1 minutes and add red chilli powder, salt and sugar and mix it. If you see it is burning, add little bit of water. Now add fried cauliflower and add some water. After 3-4 minutes, add chopped green chilli and coconut milk. After 1 minute remove from heat and serve with pulao, naan or paratha.