This is a leftover recipe. Actually one day I had some leftover roti and I was not feeling like to eat that. So I needed a recipe for that leftover roti. For the past few days I was thinking of making a salad. So I got this idea of preparing salad with that leftover rotis.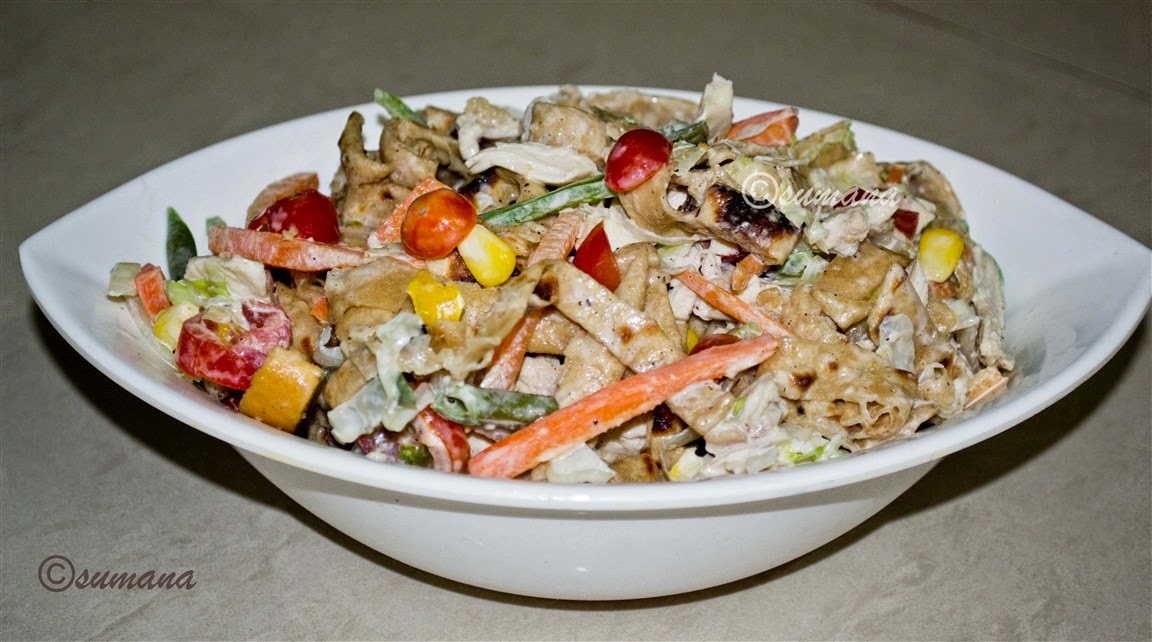 Roti Chicken Salad
Ingredients:
Recipe:
Cut all vegetables in Julian cut except corn and tomato.
Then blanch the all vegetables and corn.
Now roll the rotis and cut it like a strap.
Take a large bowl and put all vegetables, chicken, rotis and mayonnaise.
Sprinkle some salt and black pepper and mix well. If you need more flavor, add some herbs like parsley, rosemary etc.