Mexican Prawn Rice with Salsa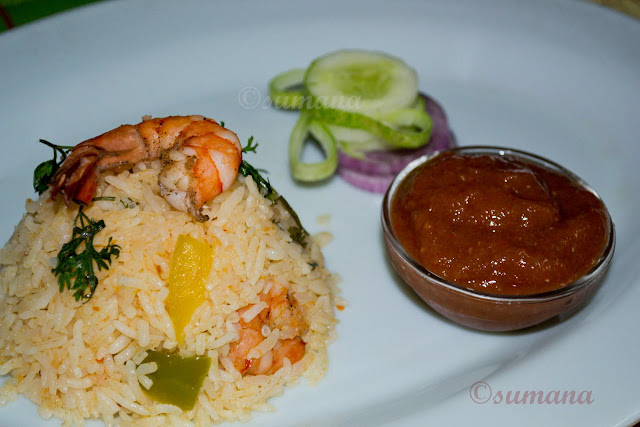 Mexican Prawn Rice with Salsa
Ingredients:
Preparation:
Blend red chilli, onion, garlic, salt and chopped tomato together and make a paste.
Salsa: Mix chopped tomato, onion, ginger, garlic, green chilli, tomato ketchup, lemon juice and coriander leaves in a blender and keep aside for long time.
Rice: Marinate prawns with salt and pepper powder. Heat oil in a flat pan and add the prawns. Saute the prawns and keep aside. In the pan put capsicum, chopped tomato and the blended paste and mix well. Add prawns and salt and fry it. Add cooked rice and mix well but dot it lightly so that the grains do not break. Remove from the fire and spread chopped coriander leaves. Serve hot with large amount salsa.