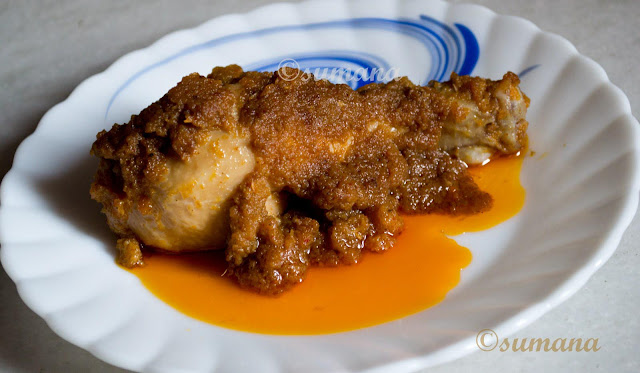 Chicken chaap
Chicken Chaap or Chanp is a Bengali delicacy with Mughlai influence. There is always a debate on whether to have Chaap with Biriyani, Rumali roti or Naan. Me and my family love to have this popular Bengali dish with Paarantha or Naan.
Ingredients required for Chicken Chaap:
Garam masala powder – 1/4tsp
Green papaya paste – 4tbsp
How to cook Chicken Chaap (chanp):
Marinate the chicken with ginger-garlic paste, red chilli powder, salt, garam masala powder and keora water for 30 minutes. Heat ghee in a pan and put the marinated chicken. Stir it well. After 2-3 minutes add papaya paste and mix well. When the chicken becomes soft and oil is separated from it serve hot with parantha or naan. If you feel it necessary, you can add little bit of water.
NB: Papaya juice can be used instead of paste.