This is a pure vegetarian recipe. It is really very good for your kid because these balls are full of vegetables as well as very healthy and tasty. I am sure that your child will be very happy to get it and you will be satisfied also about their nutrition.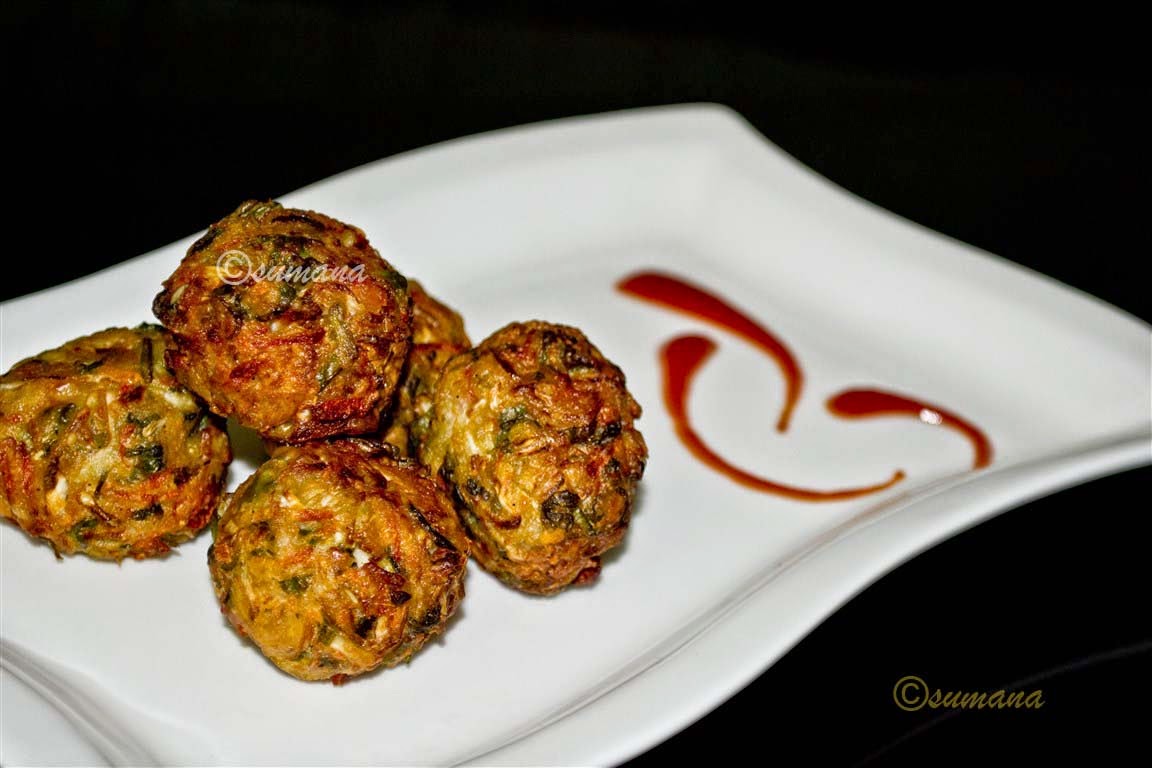 Crispy Vegetable Cheese Ball
Ingredients:
Finely chopped cabbage – 1 ½ cup
Finely chopped carrots – 1 cup
Finely chopped bins – 2/3 cup
Finely sliced onion – 1 medium
Chopped green chilli (optional)
Chopped coriander leaves – ½ cup
Chat masala or black salt
Recipe:
Take a large bowl and mix all the ingredients except oil, gram flour and cornflour. Then add two types flour and mix it. Actually gramflour has been used here for binding. Now make some balls from the dough. If you want to give any other shape you can give it. Do not add chopped chilli if you are preparing for kids.
Now take a wok or deep pan and heat oil for frying. Then put the balls into the oil and fry it till golden.