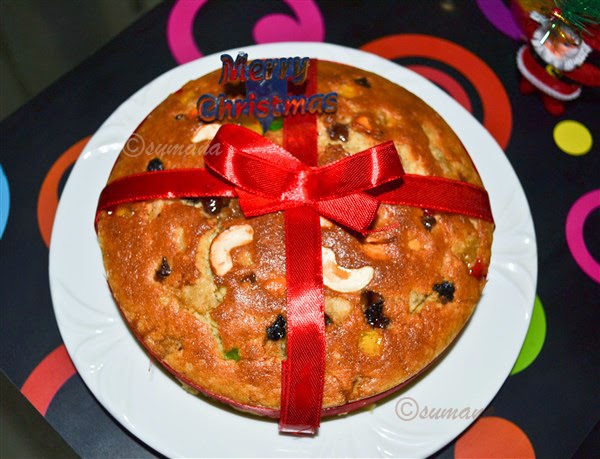 Christmas Palm Cake
Ingredients:
Vanilla essence 2–3 drops
Chopped dry fruits and jelly belly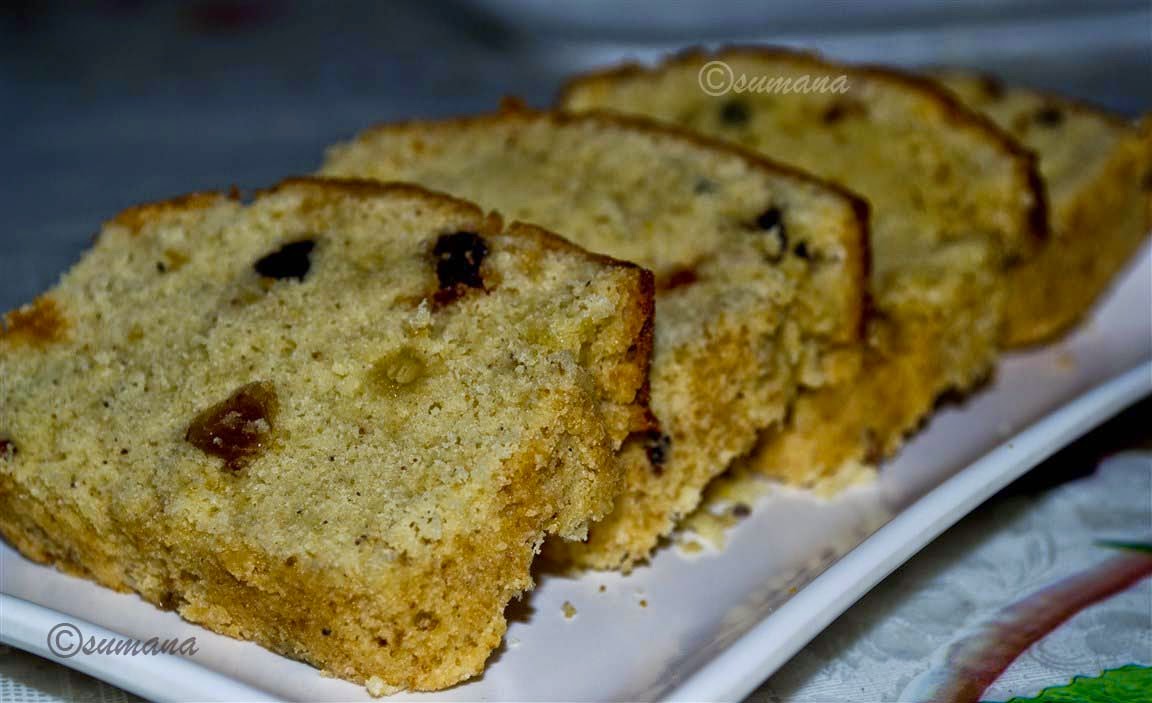 Easy Palm Cake Recipe
Recipe:
Soak the chopped dry fruits like dark and light raisons, nuts and jelly belly and grated orange zest.
Now grind the sugar and keep aside.
Take a mixing bowl and mix 1 cup of regular flour and 1tsp baking powder. Sieve it well and add cinnamon powder and nutmeg powder.
Now take another mixing bowl and put butter and powder sugar and beat well. Then add eggs and beat well. When it starts looking floppy add vanilla essence, flour, soaked dry fruits and orange zest and mix well with a spatula. This mixing is most important step to make a good cake. It is called fold and the movement should be on the same side (clockwise or anticlockwise).
Now grease the baking tin and pour the batter and place it into preheated oven in convection mode at 180c for 25-30 minutes.
After hearing beep sound. take a toothpick and gently prick the cake from top. If the toothpick comes out clean this indicates that your palm cake is ready.