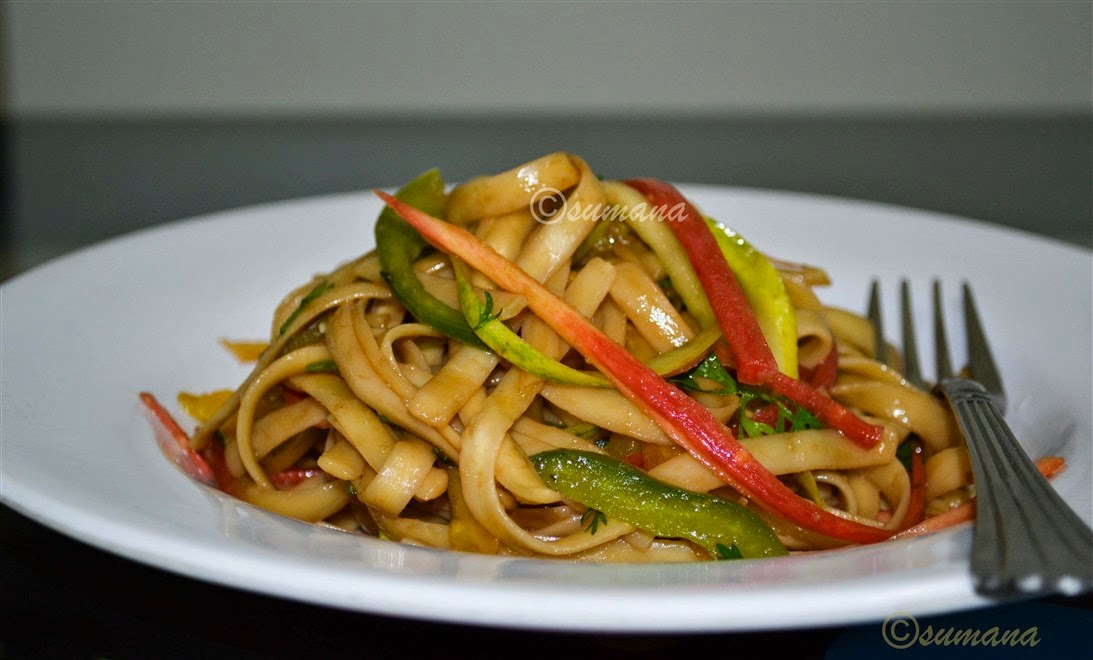 Udon Noodles Salad
Udon is a type of strap noodles made from wheat flour.
Ingredients:
Udon 200gms
Carrot – 1 medium size
Cucumber – 1 medium size
Zucchini – 1 medium size
Yellow bell pepper
Spring onion
For dressing:
White oil – 1 tbsp.
Oyster sauce – 1 tsp
Soya sauce – 2 tsp
Vinegar – 1 tbsp.
Recipe:
At first, boil udon with little bit of oil. Now cut carrot, cucumber, zucchini, spring onion and yellow bell pepper into julienne cut. If you can cut full carrot and cucumber in julienne that will be even better as it will look good with strap noodles. Now mix the boiled noodles with coriander leaves with little bit of salt.
Now take a bowl and mix all the dressing ingredients and mix with noodles. Your oriental udon noodle salad is now ready to serve.
If you wish, you can add oyster mushrooms and it will make it more healthy and scrumptious.